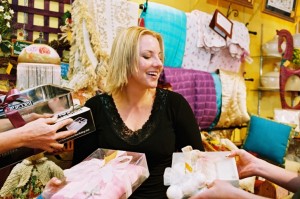 Lucky Buys Reward is a points based customer loyalty program which has been used by over 850,000 cardholders in 1500 stores throughout Australia.
As a cardholder, simply by doing your everyday shopping at participating stores, you will be earning valuable reward points. When you have collected 50 points at an individual store, you are eligible to receive your gift voucher from that store.
This means that you will receive more rewards more often and without having to spend thousands of dollars.
Plus we don't stop there!
Every time you shop with your Lucky Buys Reward card, you are automatically entered into the regular Major Prize Draw for a chance to win cars and holidays. The more you shop, the more chances you have of winning!
If you are looking at implementing a customer loyalty program in your business visit http://www.theloyaltygroup.com.au